Teambuilding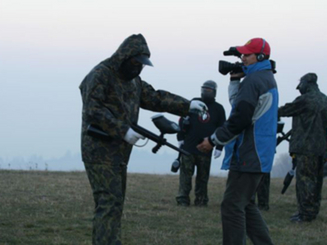 Conducting corporate events (Teambuilding) to enhance corporate culture and effectiveness of people working in team became common practice in most solid companies in the world. Except entertainment function, they help to develop and enhance the corporate spirit, a demonstration of the importance of each individual member of staff, encouraging and promoting teamwork.
Many companies use team building to assess employees and together to offer them an opportunity for stress relief and good team spirit.
Planning your corporate event can be a problem for you. Fortunately BTour is here to help you.
BTour specializes in corporate teambuilding events in Bansko with: Cycling, Hiking, Horse riding, Paintball, Rafting, Sea kayaking, Diving, Hunting and Fishing, Photo hunting, Orienteering, Climbing , Canyoning, Ski School, Snowboard and Freeride trips.

Remember that announced our teambuilding programs can be customized especially for you. Please fill out the form in the Contact section to provide us with information about your idea for teambuilding. We will contact you soon to discuss all possible options.
ПОЛЕЗНИ ТУРОВЕ
Вълнуващ преход до сърцето на Пирин с нощувка на 2500м.

Спускане по планински пътеки

Колоездене с интересни забележителности